Woodland Creatures Volume 1 (English or Spanish)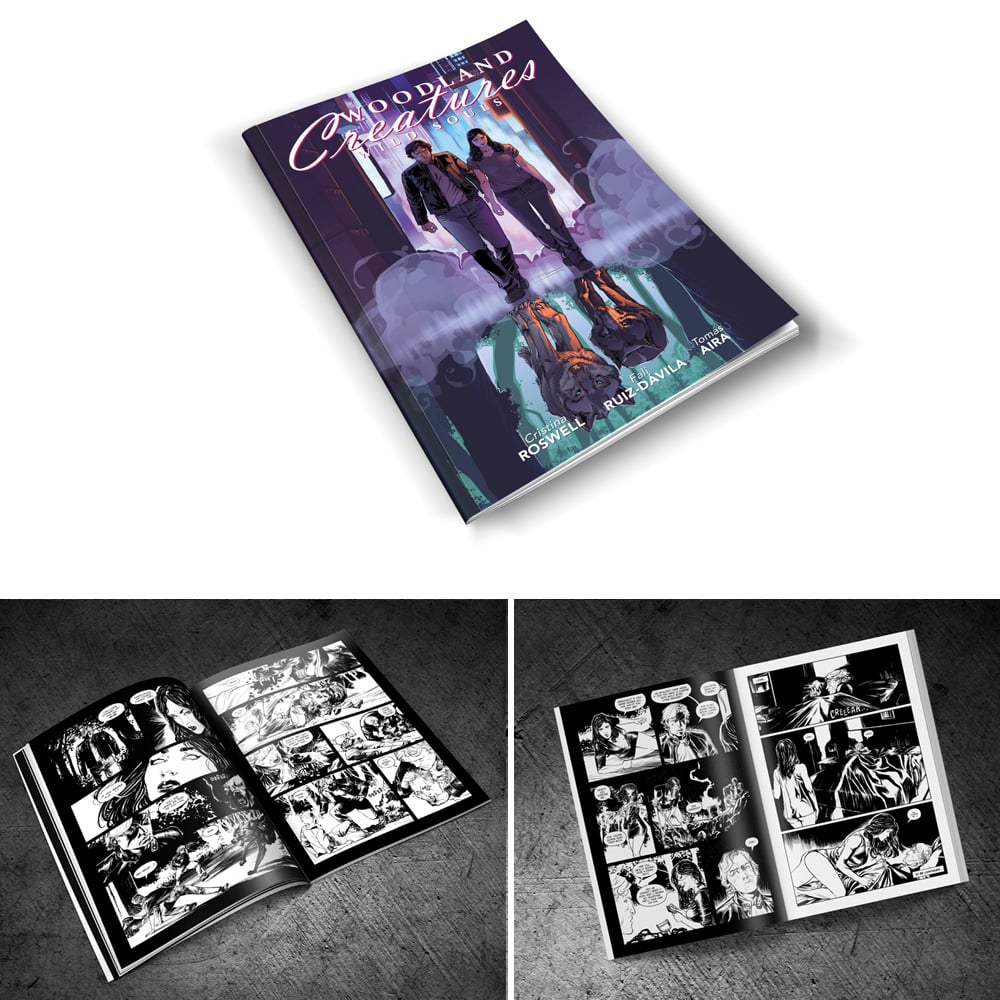 (Spanish below/Español más abajo)
Printed copy of the Woodland Creatures volume 1 graphic novel. SIGNED by the creator, Cristina Roswell.
• 59 pages of striking black & white art by DarkHorse's artist Tomás Aira (Garth Ennis's 'War Stories').
• Script by award-winning scriptwriter Fali Ruiz-Dávila.
• Story based on the original work by published Urban Fantasy author Cristina Roswell.
SYNOPSIS:
Callie, a 25 y/o killer who's soul-linked to a wolf, and her boyfriend Chris, a PTSD suffering soldier that constantly has to clean up her mess, must stop the US army from weaponizing their kind.
[COVID-19 UPDATE (15th April 2021): For the next few weeks we'll only do shipments once a week.].
•••••
--ESPAÑOL--
Copia impresa del volumen 1 de Woodland Creatures. FIRMADA por la autora, Cristina Roswell.
• 59 páginas en blanco y negro ilustradas por el artista internacional de DarkHorse Tomás Aira ('War Stories' de Garth Ennis).
• Guionizado por el escritor Fali Ruiz-Dávila.
• Historia basada en la novela original de Cristina Roswell.
SINOPSIS:
Callie, una asesina de 25 años vinculada a un lobo, y Chris, un ex-soldado que sufre de TEPT y tiene que sacarla de problemas constantemente, deberán unir fuerzas para evitar que el ejército de los EEUU ponga a toda su raza al servicio militar.
[COVID-19 ACTUALIZACIÓN (15 de Abril): Hasta nuevo aviso solo realizaremos envíos una vez a la semana para respetar las normas de distanciamiento en Reino Unido].