Woodland Creatures Volume 1 (English version)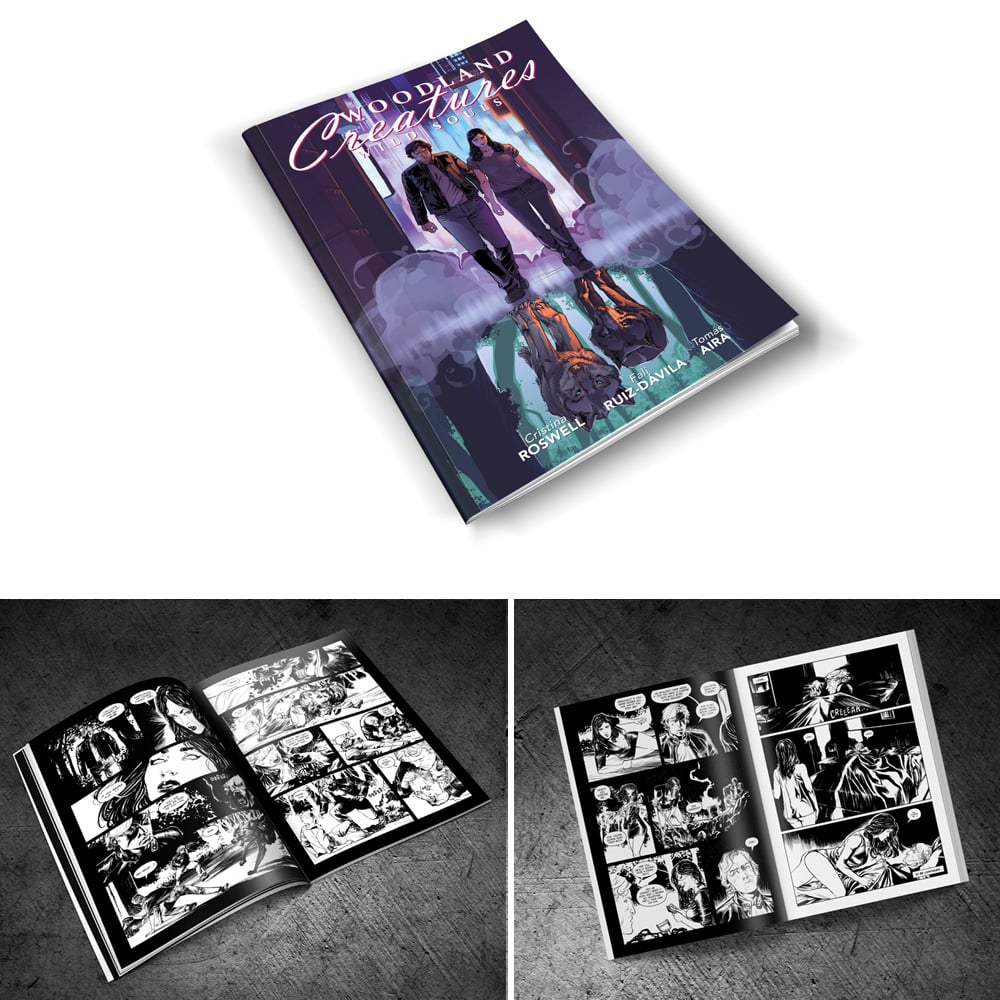 Printed copy of the Woodland Creatures volume 1 graphic novel. SIGNED by the creator, Cristina Roswell.
• 59 pages of striking black & white art by DarkHorse's artist Tomás Aira (Garth Ennis's 'War Stories').
• Script by award-winning scriptwriter Fali Ruiz-Dávila.
• Story based on the original work by published Urban Fantasy author Cristina Roswell.
SYNOPSIS:
Calliope (Callie) Conway knows that her background would put any average killer to shame. She's never felt any empathy towards humans. Alaska is her homeland and life in its wild lands isn't easy, but the worst part is facing her inner demons. To fight them she only has the help of Christopher and her amaroq, her animal soulmate, the oldest link between mankind and wolves.
When Christopher left the US army for a job as a tour guide in the Alaskan woods, he never thought he'd end up falling in love with a sociopath whose murders he'd have to constantly avoid or cover up. He'd got his very own problems derived from years of blindly following orders that he didn't always agree with. All he wanted now was to privately and peacefully deal with the nightmares while trying to move on.
However, a meeting in Manhattan with an old army colleague will force them to leave their personal issues behind while they join forces to prevent the approval of a plan that would endanger thousands of innocent lives for the interests of a few.
[BREXIT UPDATE (March 2022): Shipping is from the UK. Some countries in the EU might charge you customs fees when you receive the parcel. There's unfortunately nothing I can do about it. Sorry for the inconvenience! :( ]